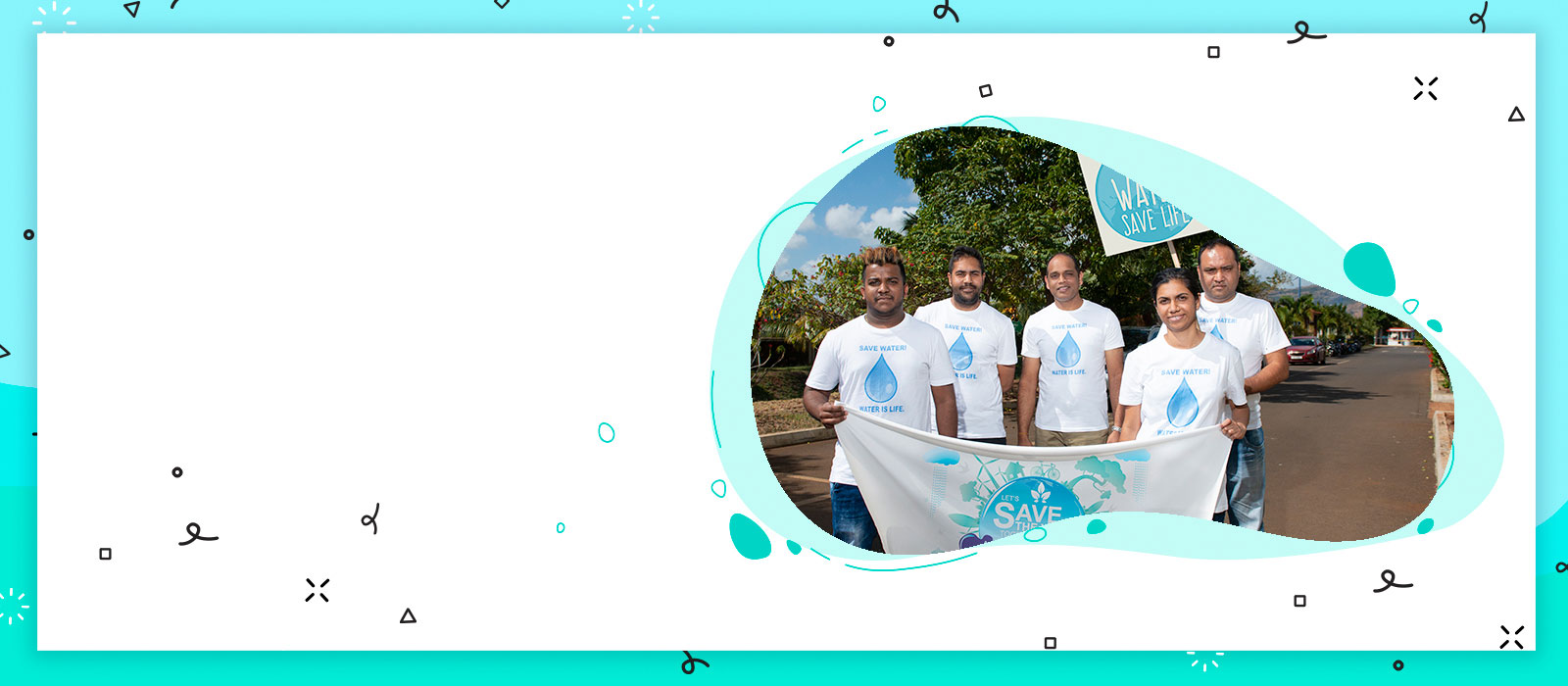 Awareness Campaigns
Make an Impact
to spread the message
Custom outfits to build hype around your organisation
Never before have people been so responsive to awareness campaigns. With so many issues happening around us, we believe activism can help bring the change to make the world a better place. There is no better way to support a cause than wearing a t-shirt with your awareness message imprinted.
If you are part of an association or a voluntary organisation in Mauritius, your primary objective is to influence, educate and eventually make people become ambassadors for your cause. Your customised t-shirts can help you spread your message fast to a broad audience and bring people together. Here's how:
Getting SEEN first will help you get HEARD
Custom T-shirts for your awareness campaign, fundraising event or organisation do not have to be bare or dull. You can be creative and spread the words with colourful HD graphics, images, eye-catching slogans, QR codes and more.
Also, while we may strongly believe in a cause, we tend to shy away from starting conversations with strangers. No stress! Let your personalised clothing do the work for you! All you need is a visually stimulating design and a powerful message that will spark interest in people. They will be drawn to you and soon you will initiate a conversation to make them your ambassadors.
Make your campaign sustainable with a fundraising
Selling your branded outfits is a great and simple way to raise funds. People are usually happy to buy an outfit that supports a cause they strongly believe in. Moreover, they will gladly wear it if it is comfortable, beautifully designed and of good quality. Literally, your custom T-shirt should say "Wear me". Soon you will be raising more funds than you expected in no time. Another good way to show your support is with personalised banners, flags and custom caps.
At Teamonite, our outfits can fit several budgets and are specially engineered to make your decoration stand out. With our DTG printing technique, we can exactly reproduce your graphics no matter the number of colours. We also have t-shirts for all ages and sizes. Kids t-shirts, Tweens t-shirts and long sleeve t-shirts have been added lately. Choose from the products below, add your personalised message or design from the clipart library, and we'll deliver for free anywhere in Mauritius within 10 working days. A next day delivery service (currently unavailable) is also available for up to 100 pieces for 1 decoration zone only..
Price represents a discounted unit price for a minimum of 100 pieces (for coloured products) including VAT and transport excluding decoration cost.